2019 - Top five sales
24 January, 2020
1994 McLaren F1 - $19,805,000 (£16.33M/€17.86M)
RM Sotheby's, Monterey, USA - 16 August, 2019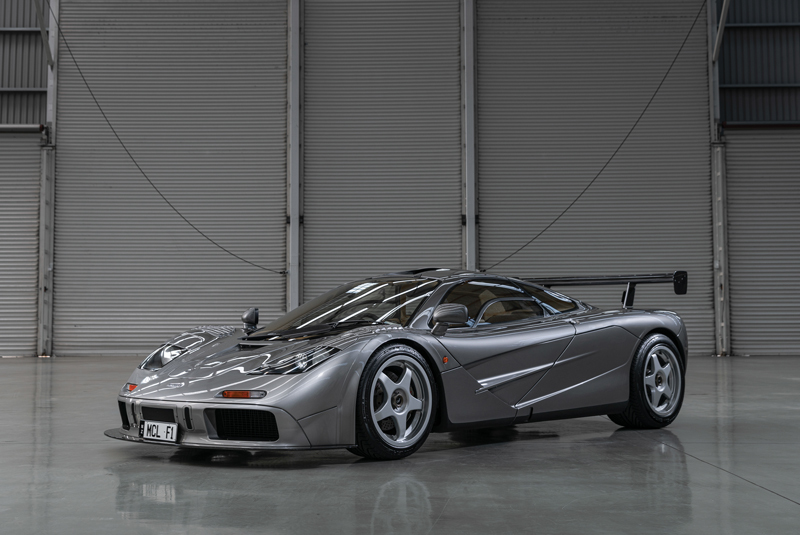 A 1994 McLaren F1 heads the top five most expensive cars sold at auction in 2019, changing hands at RM Sotheby's Monterey sale for $19,805,000 – a new benchmark for the model at auction. F1 values continue their upward trajectory, spurred on by a limited production run of just 64 road cars and its mythical status amongst collectors as an icon of supercar design. Chassis 018 sits in even more rarefied company, being one of only two examples upgraded by McLaren to LM spec, the other (chassis 073) selling for $13,750,000 at RM Sotheby's in 2015.
1939 Alfa Romeo 8C 2900B - €16,745,600 ($18.98M/£14.65M)
Artcurial, Paris, France - 8 February, 2019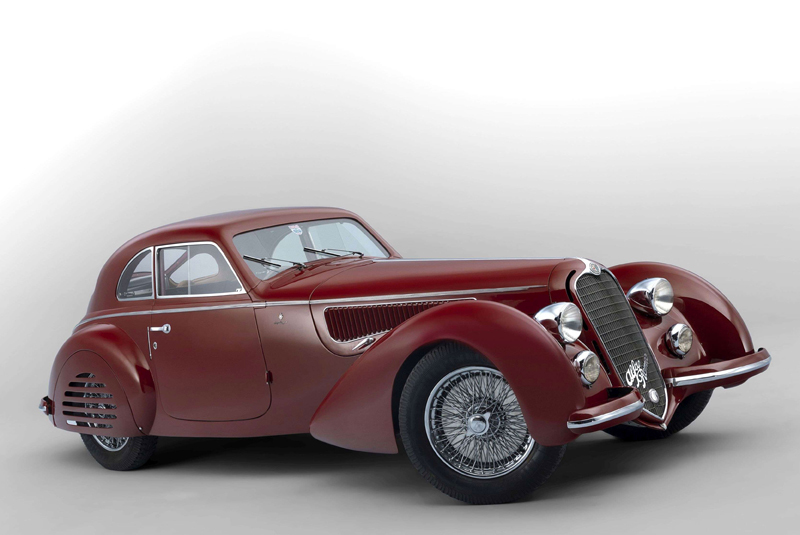 Alfa Romeo's 8C 2900 could also lay claim to being the fastest production car in its day, and with less than 50 produced exclusivity is likewise guaranteed. €16,745,600 was enough to secure the star attraction at Artcurial's Rétromobile sale – one of only five berlinettas to be clothed in elegant coachwork by Touring. Chassis 412024 resided with the consignor's family since 1976, where it was kept in a well maintained 'preserved' state.
[ Alfa Romeo 8C 2900B prices here ]
1958 Ferrari 250 GT LWB California Spider - $9,905,000 (£8.16M/€8.93M)
Gooding and Company, Monterey, USA - 16 August, 2019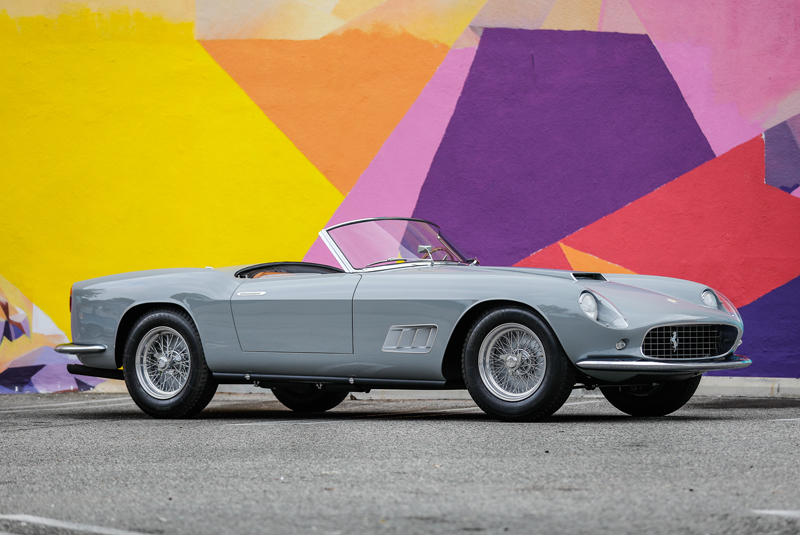 Honours for the highest price achieved by a Ferrari at auction in 2019 went to Gooding and Company's 1958 250 GT LWB California Spider, hammered away for $9,905,000 at Pebble Beach on 16 August. Chassis 1055 GT had period SCCA race history and underwent a Platinum Award-winning restoration by Motion Products Inc. during 2017.
[ Ferrari 250 GT LWB California Spider prices here ]
2014 Lamborghini Veneno Roadster - CHF8,280,0000 ($8.35M/£6.79M/€7.63M)
Bonhams, Geneva, Switzerland - 29 September, 2019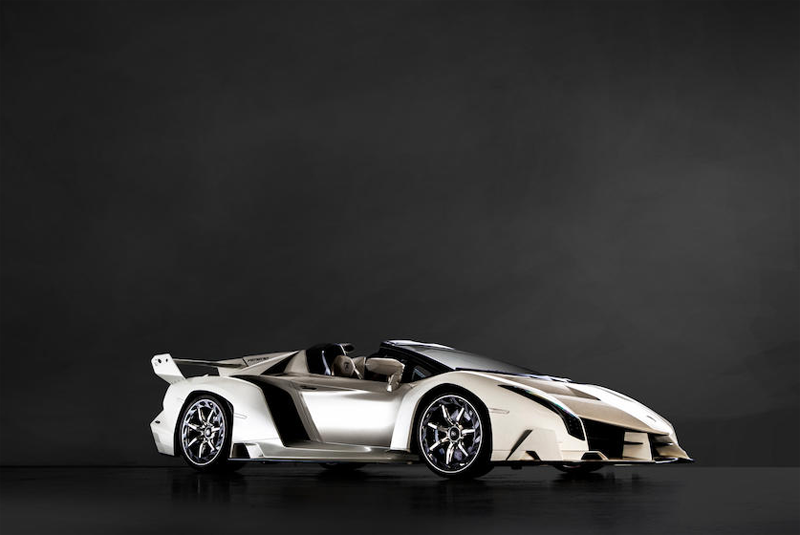 Bonhams' Swiss sale held at the Bonmont Golf & Country Club on 29 September yielded the fourth highest price of the year, its 2014 Lamborghini Veneno Roadster setting a new auction record for the marque with a winning bid of CHF8,280,000. The 325-km hypercar crossed the block as part of a no-reserve sale of 25 cars seized by the Swiss authorities; strong demand from two bidders decimating its CHF5,200,000 – 6,200,000 pre-sale estimate.
[ Lamborghini Veneno prices here ]
1962 Ferrari 250 GT SWB - $8,145,000 (£6.71M/€7.34M)
RM Sotheby's, Monterey, USA - 17 August, 2019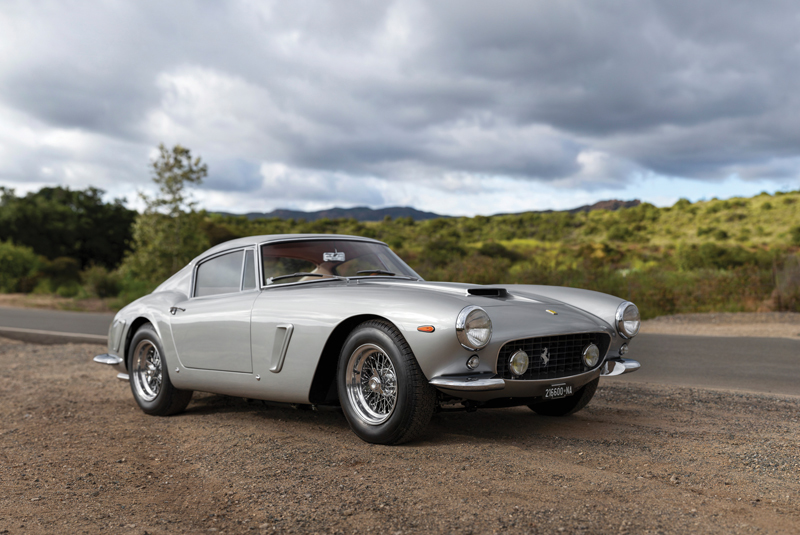 The final day of RM Sotheby's Monterey auction saw its 1962 Ferrari 250 GT SWB fetch $8,145,000, the fifth most expensive car sold in 2019. The matching-numbers example was presented in its original scheme of Grigio Argento over Rosso and came with Ferrari Classiche certification.
[ Ferrari 250 GT SWB prices here ]