May 2016 - UK auction previews
4 May, 2016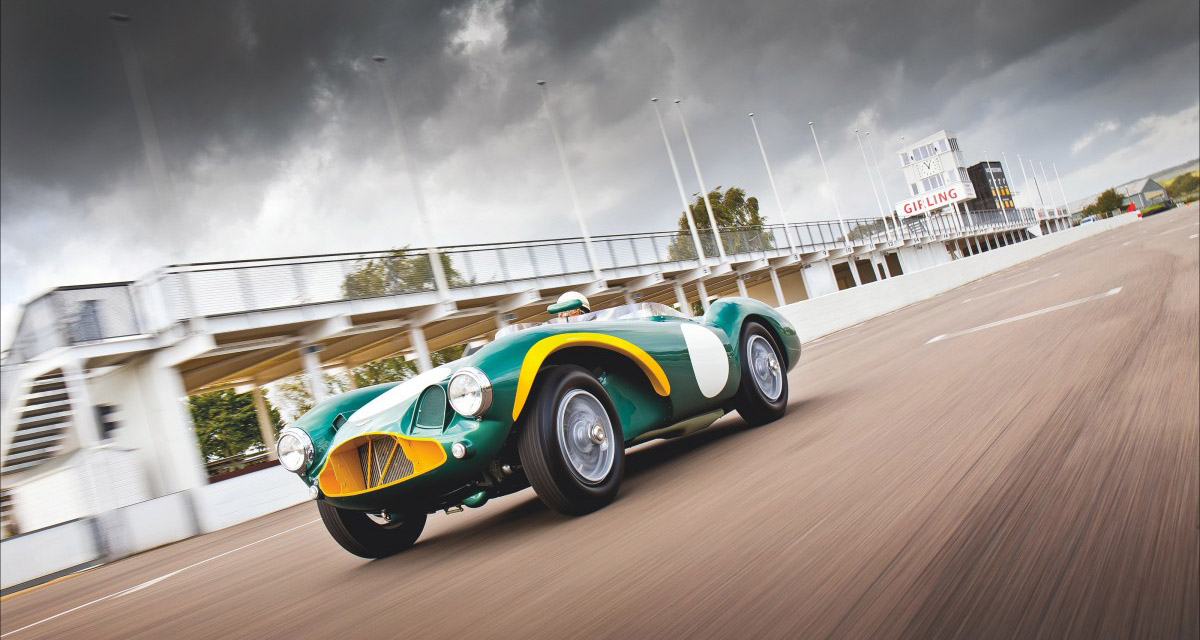 A 1953 Aston Martin DB3S, with a pre-sale estimate of £6,000,000 – 7,000,000, heads the entries at Bonhams' single-marque Aston Martin Works Sale on 21 May. Chassis number DB3S/5 started life as David Brown's personal road car, before being commandeered by the Competitions Department following a disastrous 1954 Le Mans 24-hour race, which saw the factory cars destroyed in crashes. Its experimental glassfibre body was replaced by an aluminium body-shell and the car was upgraded to the latest works team specification, prior to it finishing 2nd in its debut race in July 1954, in the hands of Roy Salvadori. Subsequent drivers included Stirling Moss and Peter Collins, and a competition history spanning the Mille Miglia, Spa Grand Prix and Nürburgring 1,000kms.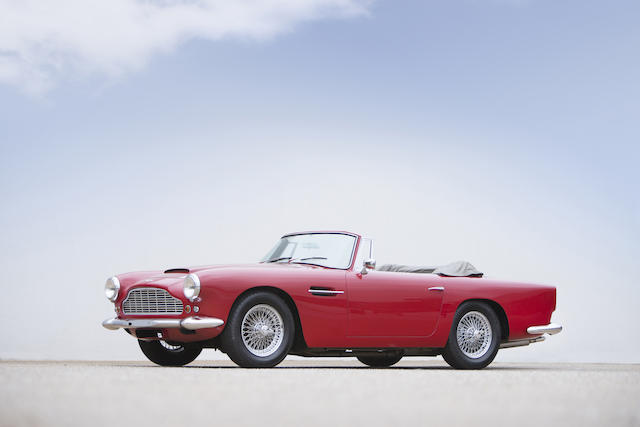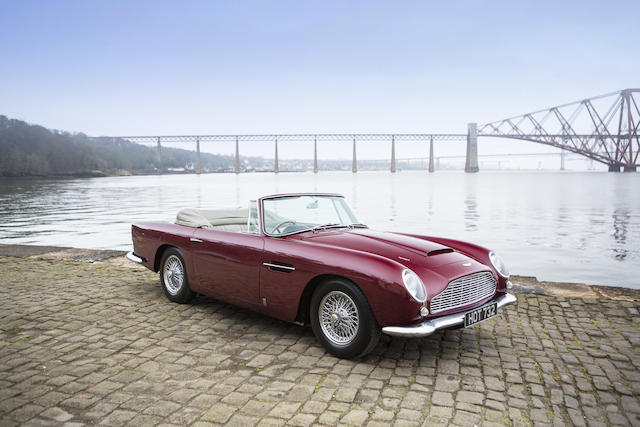 An impressive 51-car entry list includes no fewer than six DB4s, four DB5s and eleven DB6s. Highlights among the convertibles on offer include; a 1962 DB4 'Series 5' Vantage which was displayed on the Aston Martin stand at the 1962 Earls Court Motor Show; a 1964 DB5, one of just 84 examples produced (estimate £750,000 – 850,000); and a 1968 DB6, with a Vantage conversion by R S Williams (estimate £750,000 – 800,000).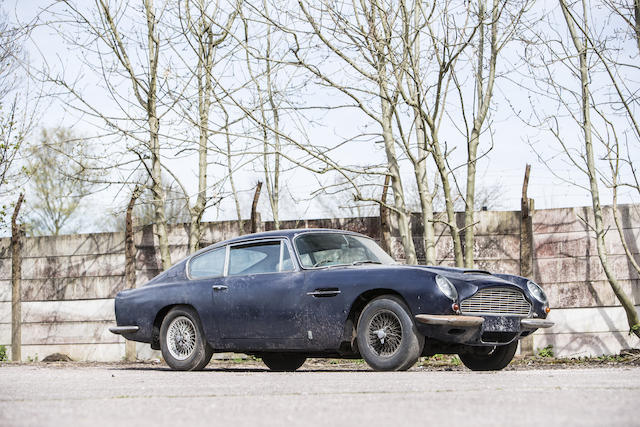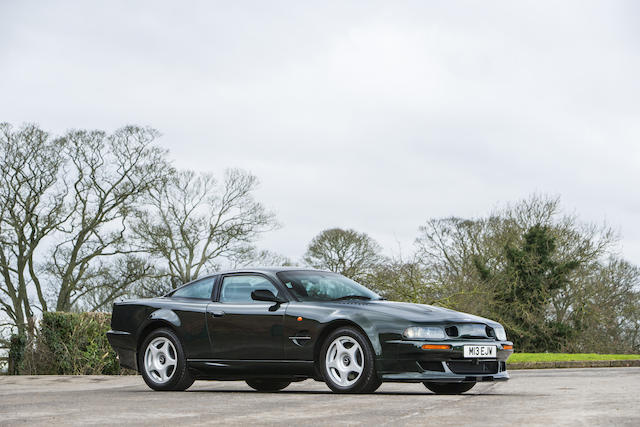 Projects include a 1954 DB2/4, owned by the current vendor's family for the last 46 years and garage stored since 1975 (estimate £30,000 – 50,000), and a 1966 DB6 Vantage which has been off the road for the past 25 years (estimate £165,000 – 185,000).
Elsewhere, a one-owner 2000 Vantage V600 Le Mans Coupé is offered with a pre-sale estimate of £320,000 – 420,000. Having covered just 2,637 miles from new, the car is number nine of the 40 Le Mans models produced, and one of only four built to 600bhp and six-speed manual gearbox specification.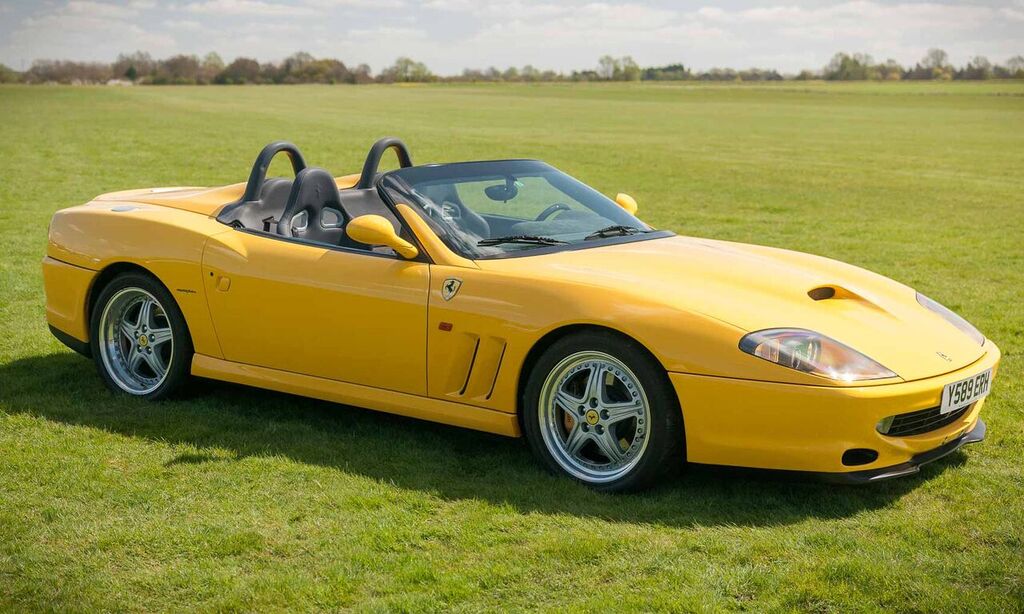 Berlinetta launch a new concept in auctions with their inaugural event taking place at Weston on the Green on 7-8 May. Potential buyers will be able to test-drive the cars over the weekend and bid online at any point, with bidding closing on Sunday afternoon. Entries include; a 22,000-mile 2001 Ferrari 550 Barchetta, supplied new to Japan and one of only 448 built (estimate £250,000 – 290,000); an original UK market right-hand drive 1985 Ferrari 308 GTS QV (estimate £80,000 – 95,000); and a 1952 Jaguar XK 120 Coupe, which was the subject of a restoration, right-hand drive conversion and mechanical upgrade in 1999 (estimate £78,000 – 85,000).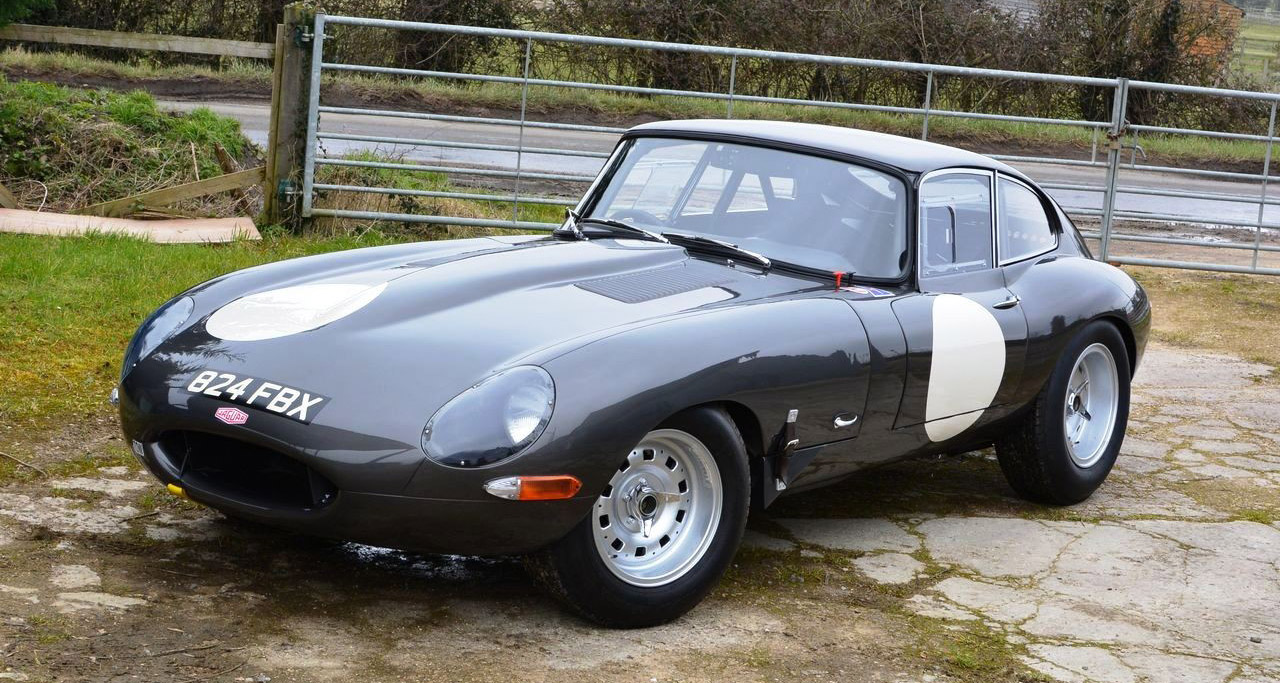 A 1962 Jaguar E-Type Series I 3.8 Semi-Lightweight Coupe goes under the hammer at Brightwells' sale on 11 May, with a pre-sale estimate of £90,000 – 120,000. The car was converted in the late 1990s into a semi-lightweight racer at a cost of over £40,000, whilst more recent fettling and race preparation works totaling another £22,000 enabled the car to gain its FIA Papers in February 2016. Other Jaguars entered in the sale include; a 1964 E-Type Series I 3.8, which has only covered 4,600 miles since a nut-and-bolt restoration in the late '90s (estimate £80,000 – 100,000); and a 1954 XK 120 Roadster, supplied new to the USA and converted to right-hand drive when re-imported to the UK in 1994 (£55,000 – 65,000).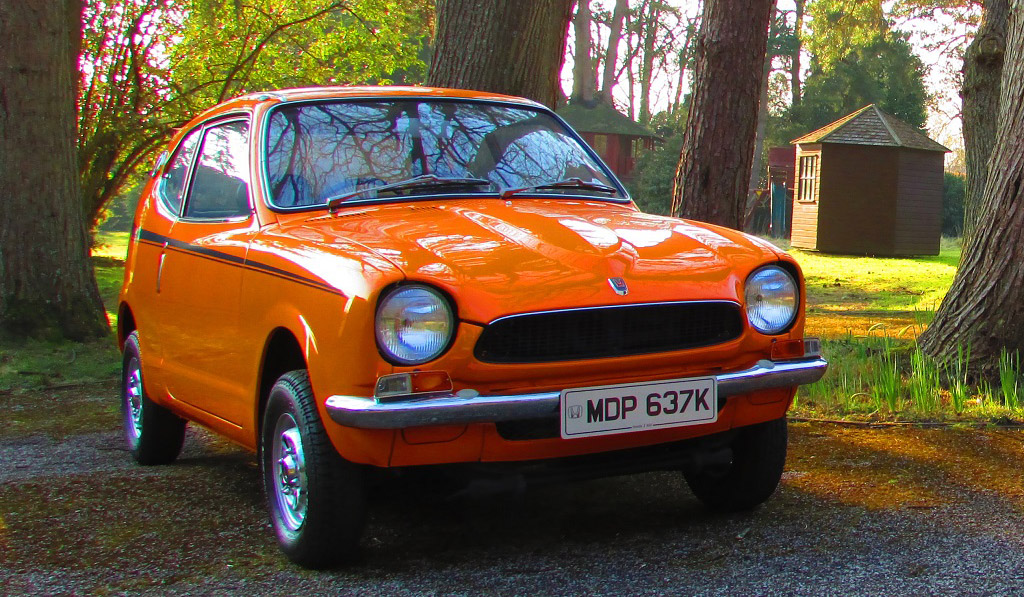 Classics Central have consigned a time-warp 1974 Honda Z600, believed to be have spent most of its life in a Honda museum. The car now shows just 705 miles from new having recently entered private hands, and is described as being showroom-fresh, complete with the original plastic covers on the door cards (£20,000 – 22,000). 'Fast Fords' on offer include a pair of 1990 Sierra Sapphire RS Cosworths; a 29,000-mile car estimated at £28,500 – 32,500; and a one-owner example carries a pre-sale estimate of £16,000 – 20,000).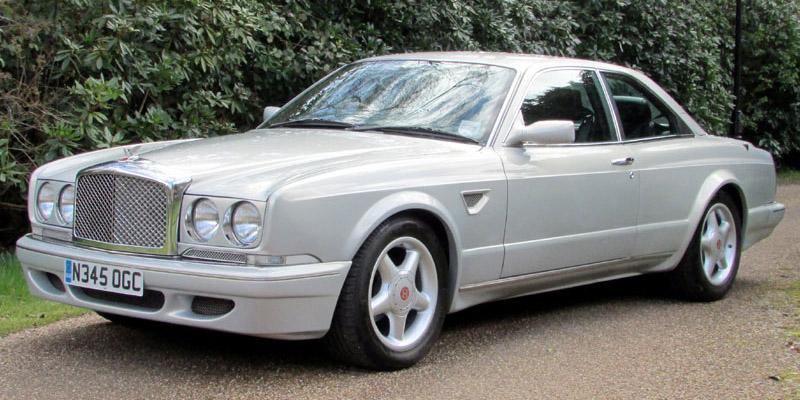 Top lot at H&H's Donington Park sale on 18 May is a 1996 Bentley Continental R Jack Barclay, estimated at £55,000 – 65,000. The car is one of just 10 bespoke examples commissioned by Bentley dealer Jack Barclay from Mulliner Park Ward during the 1996 model year. Other highlights include; a 38,000-mile 1987 Ford Sierra RS Cosworth (estimate £52,000 – 62,000); a 1973 Volvo P1800 ES, with 51,725 miles from new (estimate £16,000 – 20,000); and a 1969 Fiat 125 S Samantha Coupe, believed to be one of only 27 built in right-hand drive (estimate £15,000 – 18,000).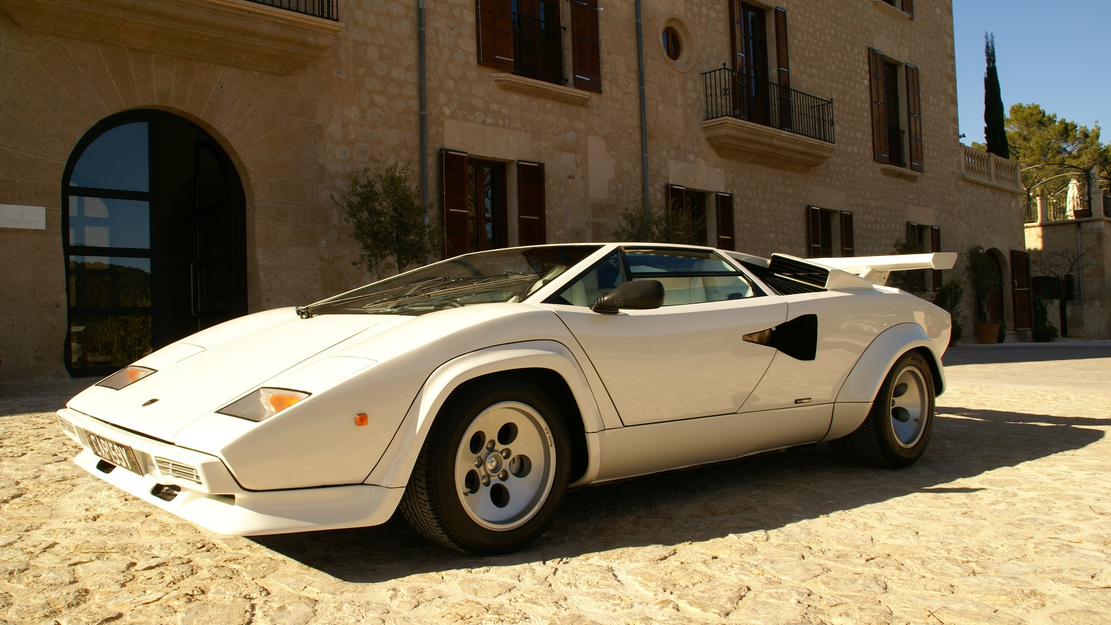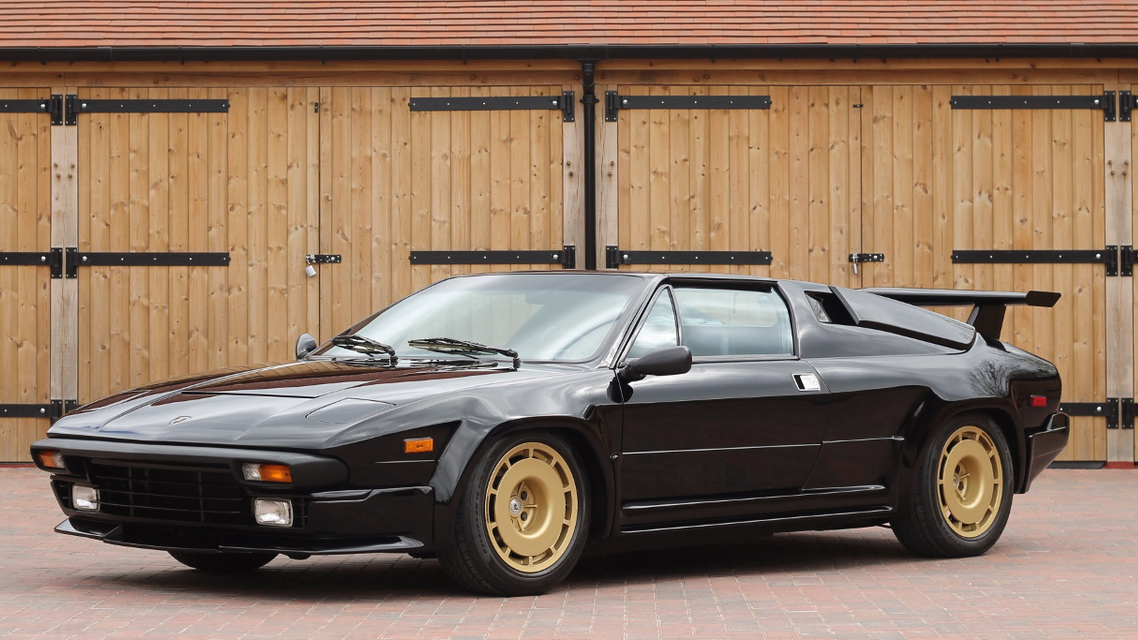 Lamborghinis head the entries for Silverstone Auctions' 20 May sale, with an ex-Saudi Arabian right-hand drive 1983 Countach 5000 S (estimate £275,000 – 325,000); a UK supplied 13,000km 1989 Countach 25th Anniversary (estimate £250,000 – 300,000); a 1991 Diablo (estimate £90,000 – 110,000); and a 1988 Jalpa, supplied new to the USA (estimate £60,000 – 70,000).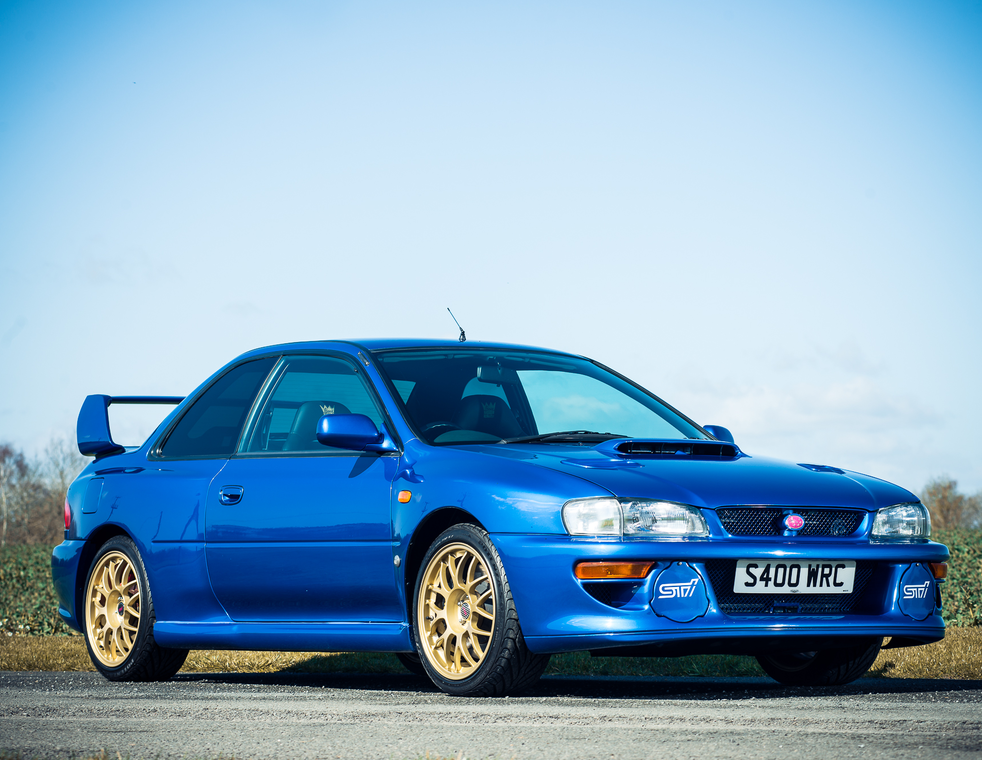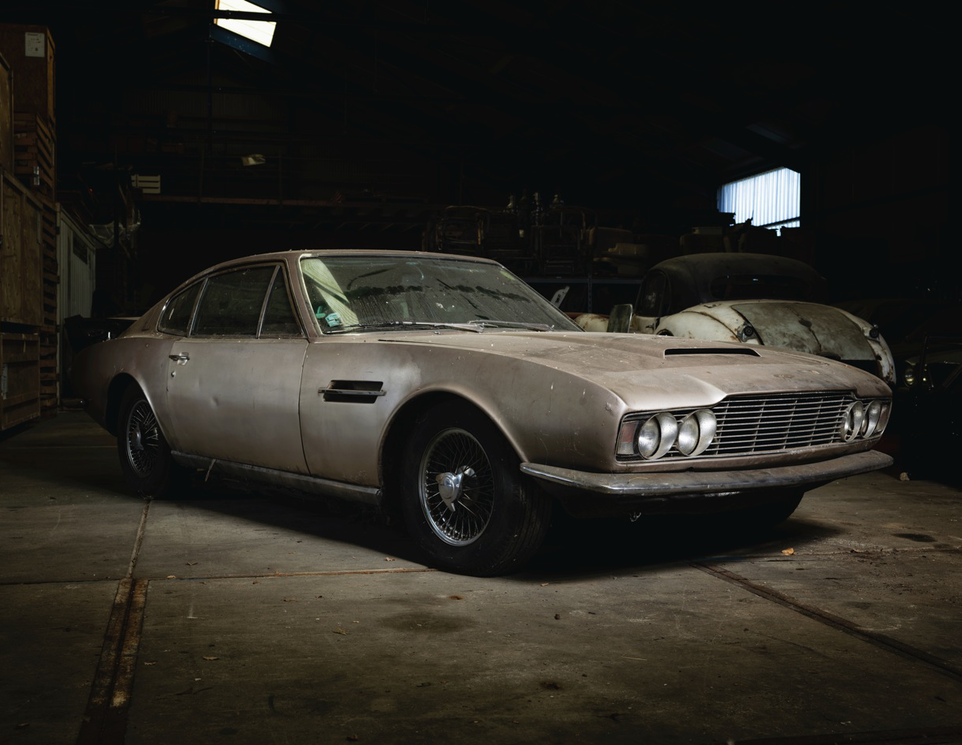 Among the 'youngtimers' on offer is a 2,500-mile 1998 Subaru Impreza 22B STi with a pre-sale estimate of £60,000 – 70,000. The car is number 307 of just 400 examples built and was supplied new to the boxer Prince Naseem Hamed who remains the only registered keeper. Elsewhere, a 1968 Aston Martin DBS that has been stored in a barn in Jersey for 30 years, having spent the majority of its life on the island, carries an estimate of £50,000 – 60,000.